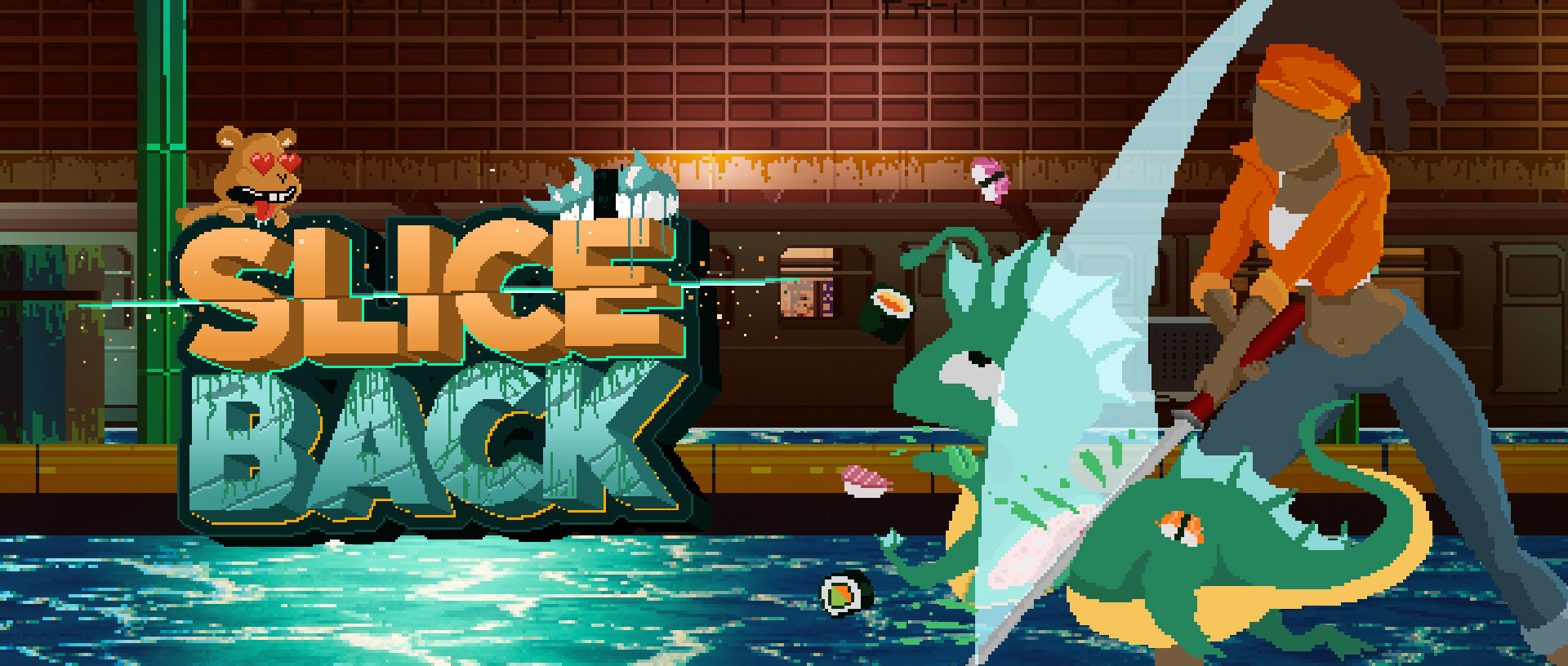 Slice Back
Patch Notes #1619 - Locomotion and new BOSS!
---
Greetings! It's been a long time but we were cooking a big update so we humbly ask for your forgiveness :).
Here are the changes:
Playable character

Locomotion system revamped. See this post for more in-depth information.

[COMMUNITY] Generally speaking movement should be more punchy
[COMMUNITY] Movement animations and VFXs have been improved and we look forward to future improvements
Jump can be aimed now and is quicker
[COMMUNITY] Dash now charges slower and there are only 2 charges. Gotta be more careful now!
Tune movement parameters and increase base speed
It should now take less time to reach the floor, while still giving room to hold onto the air
Apply Player Aid System to dash and jump so that they can be aimed at enemies easier

Combat minor improvements

Tweak Katana Combo movement
[COMMUNITY] Screen effect on damaged to improve player feedback

Aliens

Move "big squarey mob" from test phase to art phase: add art, animations and VFX
Introduce boss in test phase: the Mother of the Alien. Be gentle with this new squarey companion added to the end of the level. Looking forward to your feedback!
Slightly modified the vertical speed of air impacts on mobs to make it easier to land hits

Big mob now should feel slightly heavier (25%) compared to the others

Platforming

Improvements on certain purple killing traps collisions and positioning
[COMMUNITY] Small tune to last platform section

Miscellaneous

Minor typo and wording corrections on dialogues
Minor visual tweaks and improvements
Minor visual bugs
Thanks for playing and, please, consider giving us your feedback through this survey!
Files
SliceBack_Demo_Win64_001619.zip
163 MB
Sep 10, 2019